About why I choose this topic—
2020 is around the corner!
Are you a "stoic"? Some people practice it as a key to well-being. Stoic mindfulness is now a mainstream and has been successfully used inside companies within Silicon Valley such as Google. It's about living your life as if it really mattered, moment by moment by moment by moment.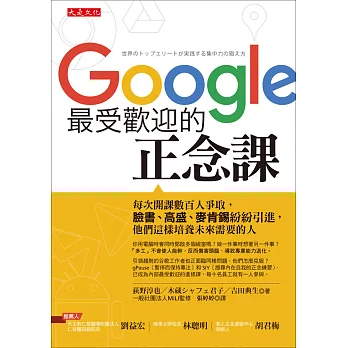 The most important thing is "Notice" —really notice—what you're sensing in a given moment, the sights, sounds, and smells that ordinarily slip by without reaching your conscious awareness. You can check reference articles/videos below
10 Things The Stoics Can Teach You About Being A Happier Person
http://bestoicbehappy.com/stoicism/a-st ... hat-count/
Why you should define your fears instead of your goals
https://www.ted.com/talks/tim_ferriss_w ... transcript
Thought experiment «BRAIN IN A VAT»
https://www.youtube.com/watch?v=zO0sSJB1TrI
Session1:
1.
True Happiness is to enjoy the present, without anxious dependence upon the future, not to amuse ourselves with either hopes or fears.
Are you a result-oriented person? How to meet your expectations for yourself? Do you have any expectation of your job/family/relationship in 2020? Will you feel bothered when you cannot achieve the goal?
2.
We suffer more often in imagination than in reality.
Have you ever talked to yourself, "I was a failure, not good enough, everyone judged me when I was in a crowd, I wasn't doing enough to get ahead, I would never become free. " Please share your experience.
3.
Anger is a choice.
Do you agree this view? Recently, is there any single positive or negative emotion affect you too much ? Do you think Anger is a choice? Do you have any strategies for controlling your anger, keeping anger in check?
4. Practice with your team members:Imagine you're smiling. Do it now. Close your eyes. Softly pull your muscles and produce a smile. How do you feel now?
Session 2:
5.
Here is this difference between ourselves and the other school: Our ideal wise man feels his troubles, but overcome them; their wise man doesn't not even feel them.
When you feel strongly about something, will you talk, be vulnerable, say what you're thinking and feeling? Most of time, you are a pessimistic or optimistic?
6.
What we fear doing most is usually what we most need to do.
Do you agree that a person's success in life can usually be measured by the number of uncomfortable conversations he or she is willing to have? Why? Resolve to do one thing every day that you fear.
7. Are you better off than you were one year ago, one month ago, or one week ago? What are you putting off out of fear? What are you waiting for?
********************************************************************************************************************************************
Agenda:
3:50 ~ 4:00pm Greetings & Free Talk / Ordering Beverage or Meal / Getting Newcomer's Information
4:00 ~ 4:20pm Opening Remarks / Newcomer's Self-introduction / Grouping
(Session I)
4:20 ~ 5:00pm Discussion Session (40 mins)
5:00 ~ 5:20pm Summarization (20 mins)
5:20 ~ 5:30pm Regrouping / Instruction Giving / Taking a 10 Minutes Break (Intermission)
(Session II)
5:30~ 6:10pm Discussion Session (40 mins)
6:10~ 6:30pm Summarization / Concluding Remarks / Announcements(20 mins)
********************************************************************************************************************************************
聚會日期:列於該貼文主題內
聚會時間:當天請準時於 16:00 pm 到達 ~ 約 18:30 pm 左右結束
星期六聚會地點:丹堤濟南店
地址、電話:台北市濟南路三段25號 地圖 (02) 2740-2350
捷運站:板南線 忠孝新生站 3 號出口
走法:出忠孝新生站 3 號出口後,沿著巷子(忠孝東路三段10巷)走約 2 分鐘,到了濟南路口,左轉走約 2 分鐘即可看到。
最低消費: 80 元
注意事項:
1. 文章是否需要列印請自行斟酌,但與會者請務必自行列印 Questions for discussion。
2. 與會者請先看過影片或閱讀過文章,並仔細想過所有的問題,謝謝合作!
給新朋友的話:
1. 請事先準備 2~3 分鐘的英語自我介紹;會議結束前可能會請你發表 1~2 分鐘的感想。
2. 請事先閱讀文章以及主持人所提的討論問題,並事先寫下自己所欲發表意見的英文。
3. 全程以英語進行,參加者應具備中等英語會話能力,對任一討論問題,能夠以 5 到 10 句英文表達個人見解。
4. 在正式加入之前,可以先來觀摩三次,觀摩者亦須參與討論。正式加入需繳交終身會費 NT$1,000。