Hello Everyone,
We are going to discuss a fascinating topic that I hosted once in 2017. The topic is about extraterrestrial life and its relation with God. I revise a bit the questions for discussion. Hope you enjoy the topic.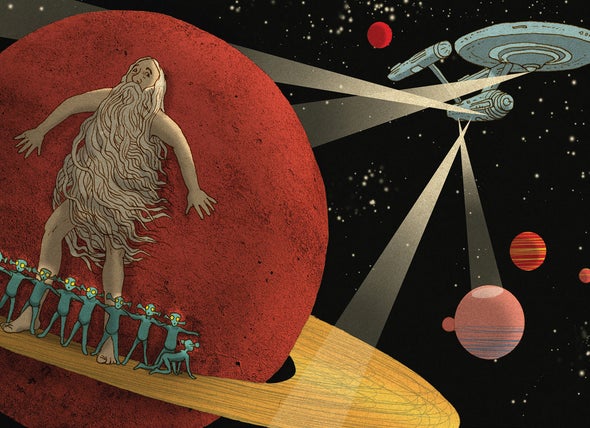 Article: Would Finding Alien Life Change Religious Philosophies?
Article link:
https://www.livescience.com/48208-relig ... -life.html
Questions for Discussion
Session 1:
1. Do you believe in the existence of extraterrestrial life or extraterrestrial intelligence?
2. Why is it important to find we are not alone in the universe?
Are humans unique in the universe or just insignificant?
3. Theoretical physicist Stephen Hawking in 2010 warned that humans should not try to contact alien life forms. He warned that aliens might pillage Earth for resources. "If aliens visit us, the outcome would be much as when Columbus landed in America, which didn't turn out well for the Native Americans", he said.
What do you think about his warning?
Session 2:
4a. Is God necessary in the universe? Could the universe exist without God?
4b. What's the relationship between God, aliens, and humans?
5. Is your God the God of the universe?
Do aliens believe in God?
6. How big is the universe?
Please take a wild guess first to the following questions before you google.
6a. How many planets are there in our milky way galaxy?
6b. How many galaxies are there in the universe?
6c. How old is the universe?
****************************************************************************************************************************************
Agenda:
3:45 ~ 4:00pm Greetings & Free Talk / Ordering Beverage or Meal / Getting Newcomer's Information
4:00 ~ 4:10pm Opening Remarks / Newcomer's Self-introduction / Grouping
(Session I)
4:10 ~ 4:50pm Discussion Session (40 mins)
4:50 ~ 5:10pm Summarization (20 mins)
5:10 ~ 5:15pm Regrouping / Instruction Giving / Taking a 10 Minutes Break (Intermission)
(Session II)
5:15 ~ 5:55pm Discussion Session (40 mins)
6:00 ~ 6:20pm Summarization (20 mins)
6:20 ~ 6:30pm Concluding Remarks / Announcements
****************************************************************************************************************************************
Meeting Date: As shown on the Subject Line
Meeting Time: 4:00pm – 6:30pm
Meeting Venue: 丹堤咖啡 Dante Coffee (Minimum Order $80)
Address: 台北市濟南路三段25號[MAP]-捷運忠孝新生站3號出口步行3分鐘
Important Notes:
1. We advise participants to print out the discussion questions and bring them to the meeting for reference. As for the supporting articles, feel free to print them out, as well, according to your preference.
2. We suggest that participants read the articles and think about the questions in advance.
3. Newcomers should prepare a two-to-three minute self-introduction in English to deliver when called upon by the host before the start of the discussion. The host may also ask you to give brief feedback about the meeting at the conclusion of the meeting.
4. We conduct the entire meeting in English. All participants should have at least moderate English-conversation skills and be able to articulate your ideas for each discussion question.
5. We welcome newcomers and other guests to attend the meetings and join the discussion freely for three times. After that, we hope you will consider becoming a YoYo English Club member. We charge a NT$1000 lifetime membership fee.