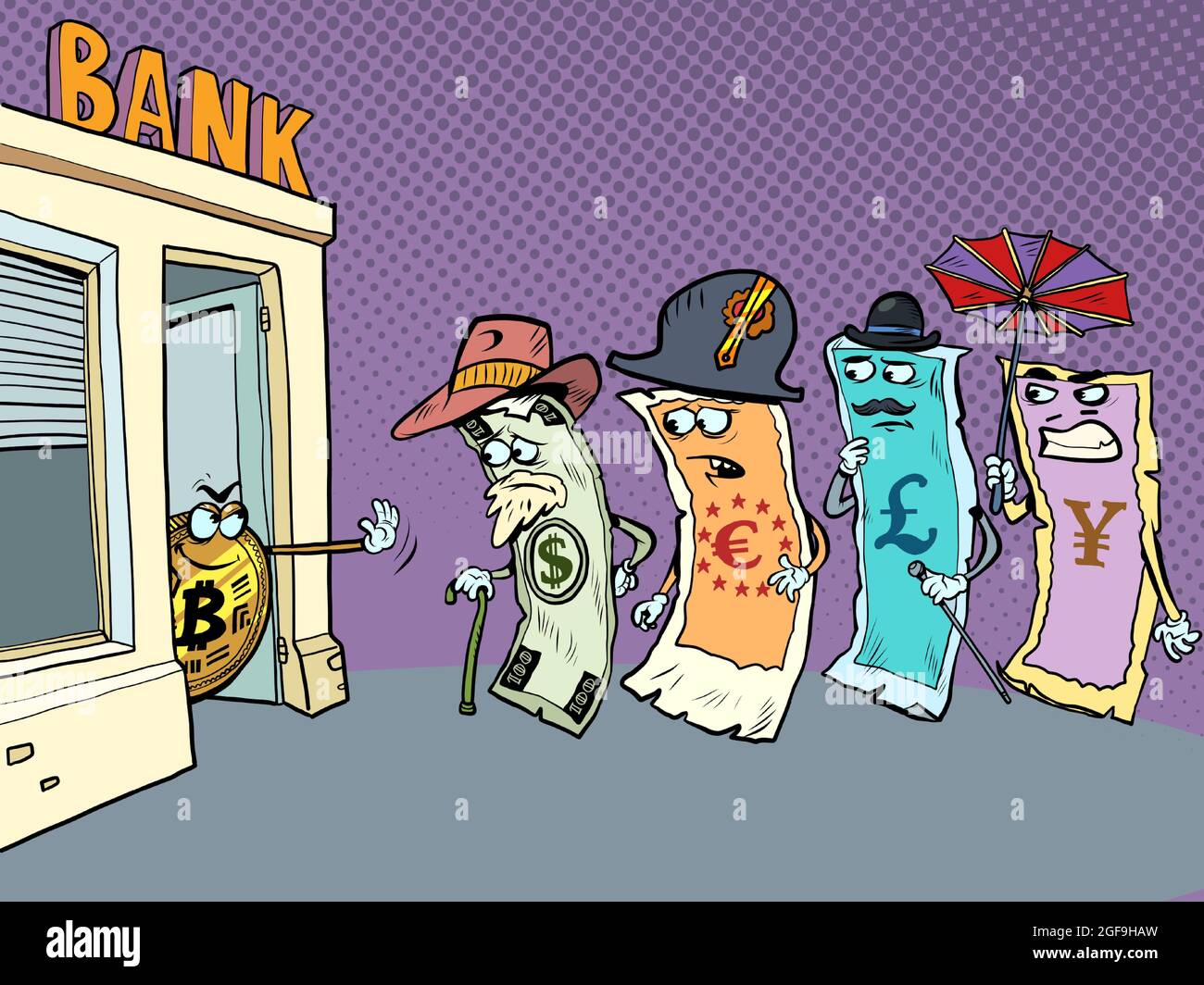 Dear friends,
I'm back for another monthly blast—this time all about money!
Yesterday on CNBC one headline went, "Robinhood to launch cryptocurrency wallets as bitcoin becomes a bigger part of business."
Robinhood. Cryptocurrency wallets. Bitcoin. To get this latest big move by one of the biggest brokerage game changers of the moment, one has to first grasp at least three concepts: fintech, digital wallet, and cryptocurrency. No small feat.
But things are moving fast in the macro and micro money world. The financial landscape is changing as we speak—while we see El Salvador becoming the first country to adopt Bitcoin as an official currency, most of us are still asking: who's got Bitcoin?
Will the "new money"—digital, instant, borderless, or even blockchain-based, replace national currencies? Will fintech dismantle traditional financial services? What's the future of money, or will there even be money as we know it? Let's talk!
--------------------**☽☾**----------**☽☾**----------**☽☾**-------------------
All about the new money:
➤ What is fintech? (CNBC Explains / 3 mins)
➤ Could digital currencies put banks out of business? (The Economist / 11 mins)
➤ Crypto: will the bitcoin dream succeed? | The Economist
➤ Bitcoin takes a tumble amid market sell-off (CNBC / 5 mins)
➤ Inside The Cryptocurrency Revolution (VICE News / 14 mins)
➤ Robinhood to launch cryptocurrency wallets as bitcoin becomes a bigger part of business (CNBC)
https://www.cnbc.com/2021/09/22/robinho ... iness.html
Already overwhelmed? Fear not. We'll start with what use and what we know about money.
--------------------**☽☾**----------**☽☾**----------**☽☾**-------------------
Idiom Blast No. 7
Money is many things, and there're endless ways it shows up in the everyday language. Here're some that you should know:
• At a premium
• At all costs
• At the drop of a dime
• Back on your feet
• Bang for your buck
• Beyond your means
• Blank check
• Cut your losses
• Deadbeat
• Dime a dozen
• Dollar for dollar
• Pick up the tab
• Feel the pinch
• Give someone a run for their money

If I had a nickel for every time
I heard the word "money,"
I would be rich!
--------------------**☽☾**----------**☽☾**----------**☽☾**-------------------
Agenda:
3:30 ~ 4:00pm Zoom App testing and setup / Free talk
4:00 ~ 4:10pm Opening Remarks / Newcomer's self-introduction / Grouping
(Session I)
4:10 ~ 5:10pm Discussion and activities
5:10 ~ 5:15pm Regrouping / Break
(Session II)
5:15 ~ 6:20pm Discussion and activities
6:20 ~ 6:30pm Concluding remarks / Announcements
--------------------**☽☾**----------**☽☾**----------**☽☾**-------------------