This is Miller, the host of the coming meeting on 8/15.
Scientists are warning that a crucial tipping point could be reached in 2025
- that would see the start of the collapse of the Atlantic Gulf Stream - if global emissions were not reduced.
The Atlantic Meridional Overturning Circulation, known as AMOC, drives the Atlantic's currents
- by pushing warm water from the Gulf of Mexico northwards, towards the Arctic, where it cools and sinks.
It last collapsed during the previous ice age around 12,000 years ago - and could have catastrophic impacts on humanity.
Sea levels would rise around the East Coast of North America - and storms would worsen in Europe.
While rains in Asia, Africa, and South America would be disrupted - causing issues for food production for billions of people.
The entire global ocean circulation, from UK Met Office.
The volume of water by temperature.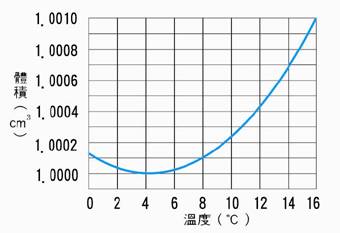 Scientists warn Gulf Stream could collapse as early as 2025
https://www.youtube.com/watch?v=xq7_3xsaFCw
Key Atlantic Ocean circulation could shut down by mid-century
https://www.axios.com/2023/07/25/gulf-s ... irculation
What is happening in the Atlantic Ocean to the AMOC?
https://www.realclimate.org/index.php/a ... -the-amoc/
Session 1:
Q1. Did you ever find some weird circumstances that are climate-change related in your life? Why do you think it is related?
Q2. The last time the earth was at 5C hotter then 95% of species went extinct. We are on track for around 4C by 2100, other scientists state between 7 and 9C by 2100.
Do you believe we are going on the same trajectory? Why or Why not?
Q3. As your imagination, what can happen on the earth if The Atlantic Meridional Overturning Circulation(AMOC) is shut down?
Q4. Most of us can be aware of the heat wave happening all over the world this year is worse than any past year. If the temperature next year gets higher furtherly, what is your strategy to live your life?
Session 2:
Q5. The tipping point may be coming before this century end. Do you agree it's too late to think that we can correct our trajectory?
Q6. What we need is the recognition that our economy and our way of life need to be changed drastically to reduce CO2 emissions significantly.
The assumption that technological innovations can save us from catastrophe is unrealistic. Do you agree with that? Why and Why not?
Q7. To reach the 1st billion, it took time from the beginning of humanity till 1900. So it took nearly 500,000 years or more for the human population to get the 1st billion.
Since 1900, we have added another 6 billion and counting. So we added another 6 billion in just 123 years. Do you think the human population is the cause of climate change?
Q8. If you had seen the film "The Day After Tomorrow", what would you do if it occurs in real life?
********************************************************************************************************************************************
Agenda:
7:00 ~ 7:10 pm Opening Remarks / Newcomer's Self-introduction / Grouping
(Session I)
7:10 ~ 7:50 pm Discussion Session (40 mins)
7:50 ~ 8:10 pm Summarization (20 mins)
8:10 ~ 8:15 pm Regrouping / Taking a 5 Minutes Break (Intermission)
(Session II)
8:15 ~ 8:45 pm Discussion Session (30 mins)
8:45 ~ 8:55 pm Summarization (10 mins)
8:55 ~ 9:00 pm Concluding Remarks / Announcements
Meeting Date: As shown in the Subject
Meeting Time: 7:00 pm – 9:00 pm
Important Notes:
1. We advise participants to print out the discussion questions and bring them to the meeting for reference. As for the supporting articles, feel free to print them out, as well, according to your preference.
2. We suggest that participants read the articles and think about the questions in advance.
3. Newcomers should prepare a two-to-three-minute self-introduction in English to deliver when called upon by the host before the start of the discussion. The host may also ask you to give brief feedback about the meeting after the meeting.
4. We conduct the entire meeting in English. All participants should have at least moderate English-conversation skills and be able to articulate their ideas for each discussion question.
5. We welcome newcomers and other guests to attend the meetings and join the discussion freely twice (including on-site and online meetings). After that, we hope you will consider becoming a YoYo English Club member. We charge a NT$1,500 (NT$1,000 for students) lifetime membership fee.